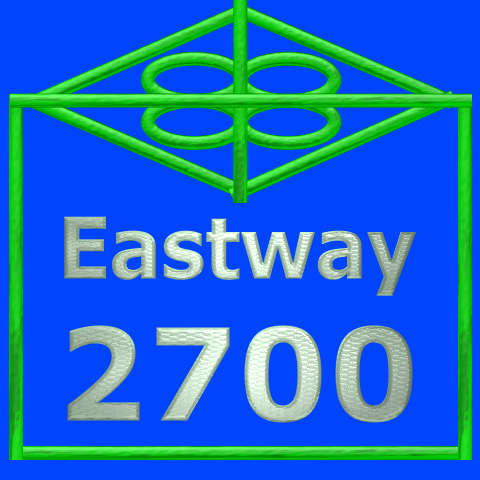 The Eastway 2700 runs from 0E to 3000E, while trying to stay as close to the 2700N line as possible.
The Westway 2700 and Eastway 2700 are really a single expressway whose purpose is to carry travelers through the far North of AWTeen. These expressways do not currently offer travelers much, since they travel through unsettled territory! The hope with these expressways is that the cities will build up around the expressways rather than the other way around.

Teleports to Places of Interest
Many links in this page will allow you to teleport to the location in active worlds. (Active Worlds Browser Required) Where thumbnails are displayed, you can click on the image to see the full view.

This takes you to where the Eastway 2700 begins.
Frontier Bridge (Landmark Bridge):
This is a modern concrete arch bridge. This bridge is an example of modern aesthetic bridge engineering: simple, graceful, and streamlined.
This is a variation of the clover interchange which is known as the trumpet style. It is here that the Eastway 2700, which is cosigned with Northway 1500 for a short time splits away from the Northway 1500 and continues eastward.
This overpass is a pony truss bridge which goes over a tunnel built by kingsmallguy. I worked around the tunnel so that it actually looks like the overpass is going over an aqueduct of sorts.